On–Site Relocation
Myrtle Beach, SC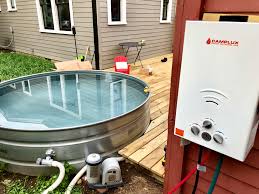 Hot tubs are heavy, delicate, and easy to crack or leak if not moved securely. This means you need specialized equipment to move them safely and efficiently, such as dollies, straps, and ramps. So relocating a hot tub can be quite challenging especially if done by inexperienced persons.
At Hot Tub Moverz, we understand everything that it takes to relocate hot tubs from one region to another. So our skilled and experienced professionals are equipped with the best latest equipment that will enable easy handling of hot tubs of all shapes and sizes.
Our Hot Tub Relocation Process
Assessment and Preparation
We'll visit your premises to assess and evaluate the hot tub surroundings for appropriate planning of the best relocation approach. Therefore, we'll consider everything on our way, from possible obstacles such as narrow hallways or stairs, to ensure a seamless unit movement.
Disconnection and draining
Our electrical experts will safely disconnect the hot tub's wiring and ensure proper drainage to facilitate easy relocation. We also understand that some areas in Myrtle Beach, SC have restrictions on draining hot tub water because of possible chemical contaminants. We'll consider this and decide on the proper way to dispose of the hot tub.
Transportation
We have specialized flatbed trailers equipped with various accessories such as moving blankets, lifts and cranes, and moving straps. These and many others facilitate a safe and secure movement of a hot tub of any size to its new location without any damages.
Reinstallation and testing
We will set up and reinstall the unit in your desired location, then test it to ensure its safe for use and running efficiently.
Insurance Cover
We are fully insured to handle any type of hot tub. So you can assuredly relax knowing your hot tub is well covered from loss or damages incurred during its transportation.
Excellent customer service
We will work closely with you to ensure the hot tub is moved at a convenient time for you. We'll also answer all your inquiries and discuss your thoughts on the new location for the hot tub installation.
Safety
Moving hot tubs can be quite dangerous if not done correctly. Therefore, our team members are trained and required to follow strict protocols to ensure the safety of everyone around the unit as well as its efficient relocation without damage.
Can you move a hot tub without draining it?
No, we can't move a hot tub without draining it for stability issues and easy movement without risk of damage. Hot tubs are generally heavy, so the water in them will add an unnecessary weight, which may make moving them quite difficult if not drained. In addition, the water may slosh around to other water-sensitive parts, such as the pump and other components, causing them to malfunction.
How long will moving a hot tub take?
The time it takes to move a hot tub is unpredictable, since it depends on several factors. These include the distance to be moved, the difficulty of the access points, and the level of preparation needed. However, with all this in mind, we can estimate the time it would take to move the hot tub. Working Hours
Monday-Saturday 8am-5pm.