Hot Tub Moverz Myrtle Beach, SC
Are you looking for local experts in hot tub moving, delivery, and maintenance in Myrtle Beach, SC? Our experienced and reliable team at Hot Tub Moverz uses specialized equipment and techniques to ensure we deliver safe and efficient services at affordable prices.
Our teams are experienced and have the expertise to handle all hot tub equipment of varying types and sizes.  Whether you have an in-ground hot tub or a portable spa, we will move it safely and efficiently without causing any damage to the surrounding property and the hot tub itself.
If you need a reliable hot tub moving company in Myrtle Beach, SC, count on Hot Tub Moverz for the best experience. With our years of experience, we will complete the task without tampering with your job schedules. We are also a trustworthy company with a reputation, so you can entrust us to do the job right without your physical presence on site.
Moreover, our company believes in transparent and competitive pricing, with no surprise hidden fees. So working with us guarantees free estimates and on-site consultations to ensure our team understands your needs and requirements.
Why Choose Hot Tub Moverz?
We have skilled technicians ready to handle your hot tub equipment
Our team is well-trained and experienced in handling hot tub equipment safely. This means they understand all the intricacies that come with moving the hot tub. So they can identify and easily solve any issues that may arise when moving and installing the recreational appliance.
Specialized equipment and techniques for all sizes and hot tub types
With our specialized equipment, we'll help reduce the moving time from one location to another. This is most important for you if you are preparing for an event or are moving to a new home.
Excellent customer service and satisfaction guarantee
Nothing beats the peace of mind that comes with knowing that you can trust us to provide excellent services and move your hot tub efficiently. In addition, we'll have clear and open communication with you so you'll know what to expect during the moving process and receive updates on the status of your hot tub.
At Hot Tub Moverz, we offer a huge range of services that meet the unique needs of our clients in Myrtle Beach, SC. Our services include:
Hot tubs are very beneficial when you need their soothing features, but once out of service, they contain hazardous materials that need careful disposal. We promise to take care throughout the process, from disconnecting it to hauling it away for proper disposal.
We will dispose of the hot tub properly in compliance with all local laws and regulations for hot tub disposal, ensuring a reduced impact on the environment. This means using our service hot tub disposal service comes with an assured time-saving factor and also guaranteed relief from trying to dispose of the hot tub on your own.
Feel free to contact us today, and we'll have your hot tub disposed of efficiently!
When you choose Hot Tub Moverz, we will visit your premises, assess the hot tub and determine the best way to move it efficiently. We understand it's impossible to foretell the future, so many people install hot tubs almost permanently as if they will never move them again.
This is why we will use specialized equipment to ensure no damages during the process, from disconnecting it to loading and unloading on our truck. We also understand the complexity of moving hot tubs, but our team will handle every moving aspect to your satisfaction.
If you need to move your hot tub, you can entrust us with a reliable and professional solution, no matter how complex the task looks like. So save yourself lots of stress and let us relocate your hot tub professionally.
There are often several challenges experienced during on-site hot tub moving. From limited space when moving it through narrow pathways or doorways to uneven grounds, a slight mess can cause huge damage to the hot tub.
Sometimes the power supply is not easily accessible for disconnection, a fact that can pose a huge challenge if the moving is not well planned. Depending on the surrounding landscape, on-site hot tub moving may be quite time-consuming.
Therefore, we will disconnect and move the hot tub to your desired location carefully, using specialized and other necessary equipment, making the task easier and faster. Our commitment is to provide excellent on-site moving service, so contact us today for the best experience.
Hot tubs are convenient but costly, so working with Hot Tub Moverz will save your finances greatly. So to avoid repair costs and replacement costs, you only need a professional hot tub delivery company from repair to replacement costs.
The good news is we are very flexible, so we easily tailor our services based on our customers' needs. So whether you need the hot tub delivered across the country or around town, we will work with you to ensure it is delivered on time to your satisfaction.
Our prior experience in this service makes us understand different road status in Myrtle Beach, SC. Therefore, we'll take into account potential challenges along different routes and work on safely transporting the unit to its new location.
If you need peace of mind knowing your hot tub is in trusted hands, call us today, and we'll discuss everything that makes safe and efficient moving of the hot tub.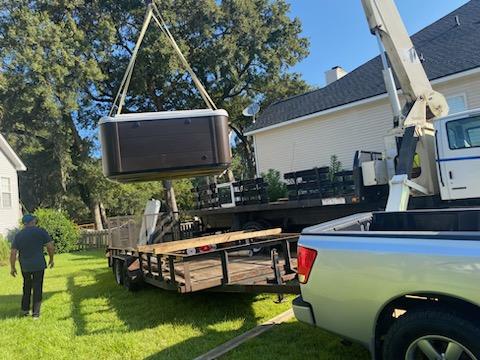 Specialty spas can be quite heavy and delicate; you can't move them on your own unless you are ready to risk damaging the unit or injuring anyone around you. This is why we at Hot Tub Moverz offer to disconnect, move and reconnect the Spa, with the guaranteed assurance of correct working.
In addition, Spas may have complex electrical and plumbing systems that not anyone can properly disconnect and reconnect. So, to help protect your investment in the Spa unit, call us today, and we'll visit your property for inspection and further discussion about moving the unit.
Remember, if the unit is not handled well while moving it, it may not work correctly or pose possible safety issues to the users.
Contact our crew at Hot Tub Moverz for a consultation about moving your hot tub, and we'll do any task for you safely and very efficiently.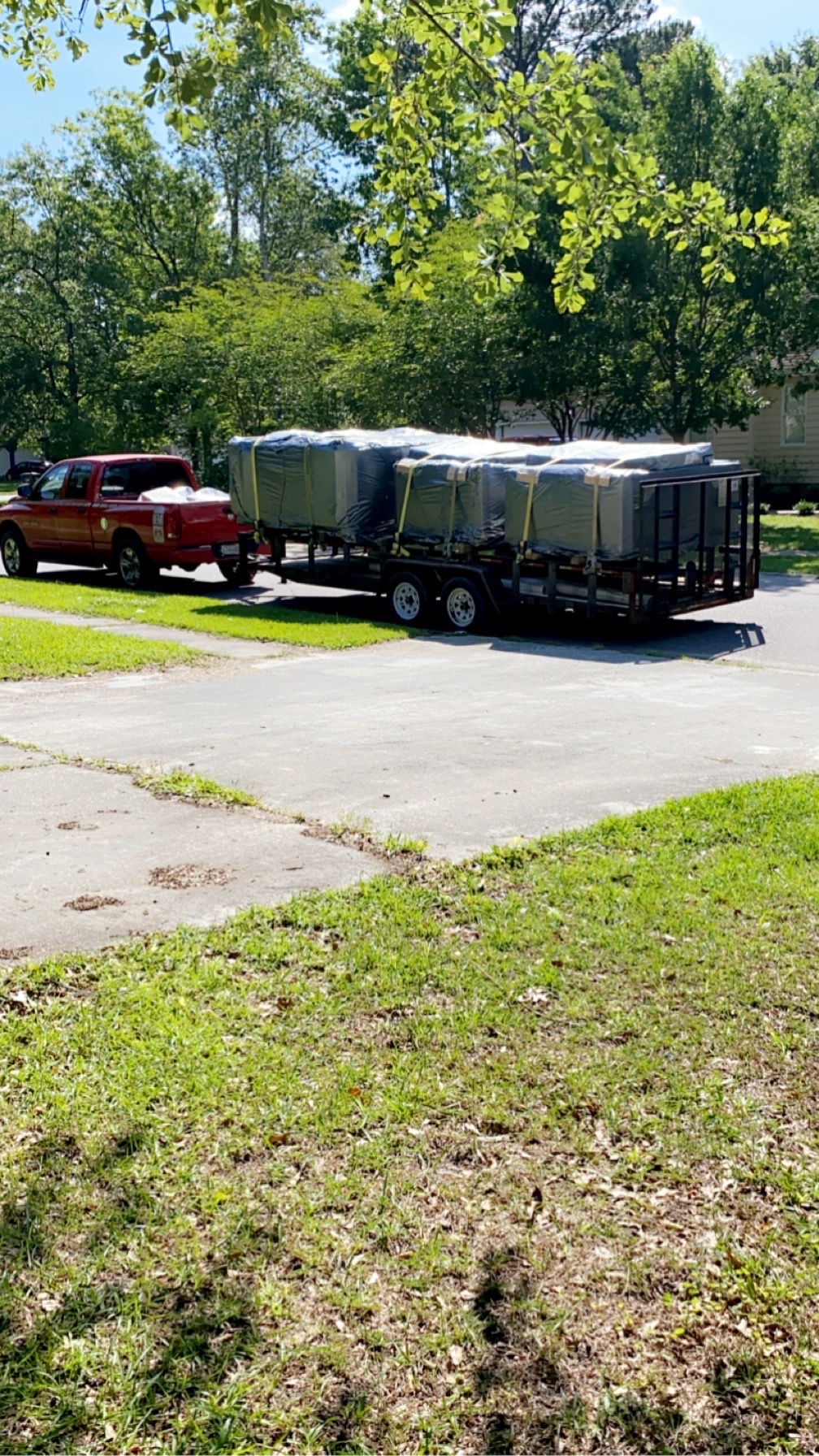 Working Hours
Monday-Saturday 8am-5pm.